COAXIAL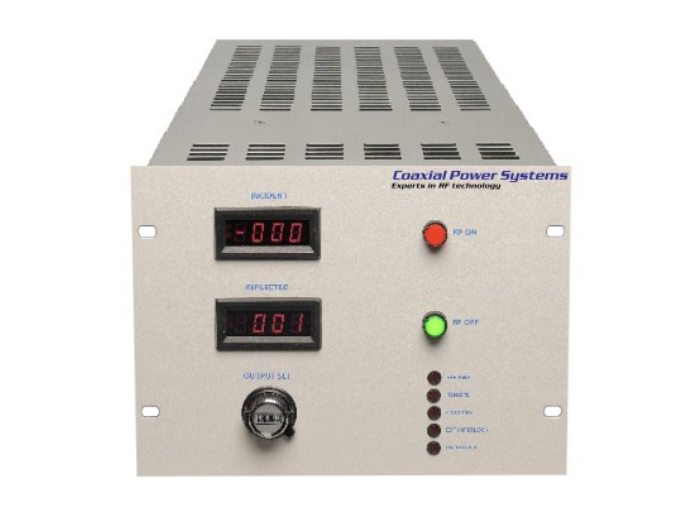 RFA-300WB
RFA 300WB (10-100mhz) 광대역 RF 증폭기는 과학 및 산업 응용 분야를위한 정밀 장치입니다.
최신 스위치 모드와 솔리드 스테이트 설계 기술을 사용하는 견고한 구조는 열악한 환경에서도 길고 문제없는 수명을 보장합니다.
증폭기의 설계는 별도의 RF 드라이버, 스위치 모드 전원 공급 장치 및 RF 전력 증폭기가있는 모듈 식입니다.
이러한 장치는 교체가 필요할 경우 섀시에서 쉽게 제거됩니다.
Proven design and track record
The output power of each generator is fully adjustable between zero and maximum power. The feedback control system ensures that the set output power remains constant and repeatable. Incident (forward) and reflected power measurements are internally calibrated to give high accuracy throughout the power range.
An external voltage of 0 to 5Volts can be used to control the output. This is particularly useful in sputter coating applications where the d.c. voltage developed across the plasma dark space can be controlled rather than the RF power.
Compact Half-rack / 4U (177mm) format.
Individual LED displays for incident (forward) and reflected power.
Precision power control +/- 1% of set point.
Full output over the frequency range 10MHz to 100MHz

(Non-standard frequencies are available - please contact factory for details).


Please refer to the datasheet.